KabiCare Patient Support Program for
Hypoglycemia (Low Blood Sugar)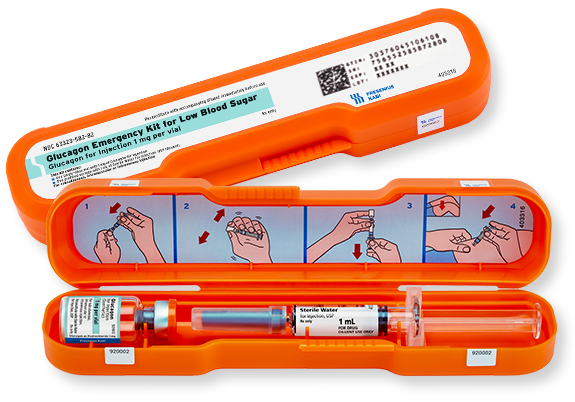 Glucagon Emergency Kit
The Glucagon Emergency Kit from Fresenius Kabi is an FDA-approved and cost-effective alternative to treat severe hypoglycemic episodes in people with diabetes.
Learn more about Glucagon Emergency Kit.
Important Safety Information
Program Support Areas
Learn more about the program support for Glucagon Emergency Kit offered through KabiCare.
Commercial Copay Support
If you have commercial or private insurance, you may be eligible* for the copay assistance program that lowers your out-of-pocket costs to as little as $5/per kit with an annual maximum. For more information,  contact KabiCare (1.833.522.4227)
Download Your Glucagon Emergency Kit Savings Card*
*Eligibility criteria apply. Patients are not eligible for commercial copay assistance support if the prescription is eligible to be reimbursed, in whole or in part, by any state or federal healthcare program.
About Hypoglycemia (Low Blood Sugar)
What is Hypoglycemia (Low Blood Sugar)?
Hypoglycemia, also called low blood glucose or low blood sugar, occurs when the level of glucose in your blood drops below normal. For many people with diabetes, that means a level of 70 milligrams per deciliter (mg/dL) or less. Your numbers might be different, so check with your healthcare provider to find out what level is too low for you.
Learn more about Hypoglycemia (Low Blood Sugar)
Hypoglycemia (Low Blood Sugar) Resources
Discover the resources available from Fresenius Kabi for patients who are prescribed Glucagon.
Glucagon Emergency Kit for Injection
The Glucagon Emergency Kit is ready when you need it.
Fresenius Kabi's Glucagon Emergency Kit is a cost-effective alternative that meets the same quality standards as other products on the market.
For patients with diabetes, blood sugar can drop very low without warning.
*Subject to eligibility requirements. Available for both commercially insured and patients with no insurance coverage.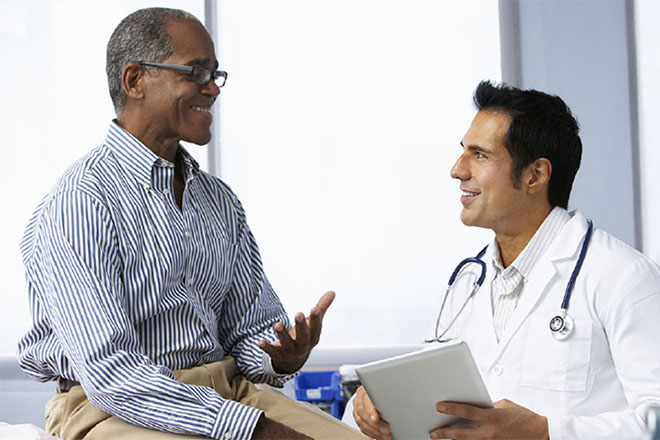 Why Enroll in KabiCare?
KabiCare is here to offer you support and assistance, from diagnosis through your treatment and care.
There are several ways to enroll in the programs provided by KabiCare. Your healthcare provider can enroll you online in the KabiCare Patient Support Program or by fax. Once enrolled, patients can note any communication preferences that the KabiCare Patient Support Guide should be aware of.
Talk to your doctor today about enrolling in KabiCare.